If you're in search for the most extravagant beauty gift for your loved one this holiday season, you may want to add the Swarovski-embellished blow dryer to your list.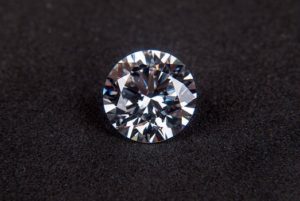 Heralded as the most luxurious blow dryer in the world, the glitzy styling tool from Prte is completely covered with 4,716 gold Swarovski crystals. Extravagant doesn't even begin to describe them. This dryer will set you back $10,000.
Spending $10,000 on a blow dryer may not seem like a good financial decision. It costs about a year's worth of rent or as much as a car. But as it turns out, there are a few certain perks that come with this huge purchase. In fact, 100% of the proceeds will be donated to the Humane Society, which helps aid in the fight against animal cruelty.
For that price, you're not just receiving a luxurious blow dryer. Prete is a company that partners with salons across the country to provide ultra luxe blowout services. The company wants to make sure that you feel fresh and pampered to take on the world any day of the week. As a way of saying thank you, they are including a year of unlimited blowouts for every purchase. This, combined with the fact that your money will used for a good cause, makes this purchase justifiable.
If you happen to have $10,000 lying around somewhere, then go ahead and get this sparkly hair tool for yourself or for your loved one. Make sure that you act fast as this is a limited-edition item only. The downside is that Prete concierge service is only available in the United States. So if you live outside the country, then you'll need to buy yourself a plane ticket in order to avail those free blowout sessions. Well, if you're rich enough to get yourself those fancy blow dryers, we don't think a plane ticket would be a big deal. With this deal, you get to help out those poor little creatures while looking good in the process.