AT SALON FORUM, OUR EXPERT STYLISTS AND MAKEUP ARTISTS PROVIDE TOP-NOTCH CUSTOMER SERVICE AND ARTISTIC VISION TO HELP OUR CLIENTS FIND THE PERFECT LOOK. BOOK AN APPOINTMENT TODAY TO FIND THE RIGHT LOOK FOR YOU.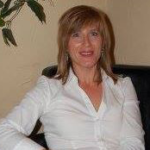 Salon Owner, Master Stylist, Color Specialist
I would Love the opportunity to share with you my ideas and expertise; and with your input we can work together to create a unique look for you! My specialties are precision haircuts, hair color and highlights that create a 3 dimensional natural affect. I use Kuene hair color products that provide beautiful shine and have incredible deep conditioning emollients in the product to condition while coloring. This helps prevent fading and Dryness. The services I offer are also directed to the gentleman as well. Men need to look their best in the competitive business world today too. I will help you find the look that suits you in work and play. I have been worked in the Littleton area for 20+ years. I opened "The Salon Forum Ltd." in 2006. Prices vary depending on individual needs. I encourage clients to make a Free 30 minute consultation appointment to discuss what their wants and needs are.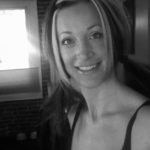 For 19 years I have been passionately creating in this energizing industry. In the past I've enjoyed salon ownership and mentoring but mostly it's my artistic drive behind the chair that moves me. Hair styles can be a fun reflection of who we are. I love working with natural hair textures to creating unique, individual styles that reflect each client's original personality. I enjoy the challenge of constantly molding and evolving styles over time. Updates renew us, keeping things uplifting, fresh and youthful. I cherish honest and collaborative relationships with my loyal clientele.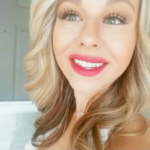 I went to Academy of Cosmetology Arts and apprenticed under a master stylist and artistic specialist for color proof for 2 years. I specialize in color creations and love making people feel and look their very best! I am envoy certified in color proof evolved color care and enjoy education my clients on the latest products and trends.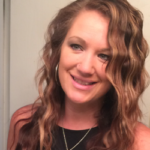 My name is Stephanie. I have had a passion for the hair and beauty industry for most of my adult life. I have been licensed for more than 16 years. In that time, I have mastered a wide range of hair techniques, including cutting, colors and updos. I feel so blessed that I am able to be in a career that I absolutely love. Helping people feel better about themselves from the inside out, is one of the greatest gifts I could give anyone. I believe in continued education and am constantly thriving to stay at the forefront of my field, to keep up on all the latest and hottest trends. I place a high value on listening to my clients, understanding your needs, and respecting your hair. Feel free to contact me at the salon with any and all questions you may have.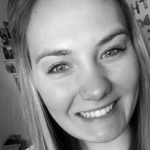 My name is Maddi. I went to Warren Tech for cosmetology school. I have been in the field for about four years. I assisted a Master Stylist and Artistic Specialist for Color Proof for a year. I am Envoy certified in Color Proof and I enjoy using those products and knowledge to make my clients feel beautiful. You can follow me on social media with @beauty_bythe_beast on Facebook and Instagram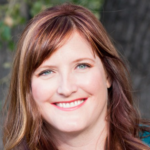 Hello, my name is Jessica. I've spent twenty plus years perfecting my craft. My specialties are precision haircuts, foil highlighting and beautiful glossy color. Currently, I am using Artego Italian hair color. It's perfect for resistant gray coverage. I enjoy making people feel good about themselves and their hair. Fresh color and cut can really make your day!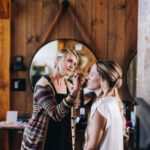 Licensed Esthetician + Certified Temptu Bridal Makeup
Emily was born and raised in Colorado, her heart has grown up and remains most content when running, camping, hiking and exploring the mountains with her two dogs. She completed her Esthetician education at Westland Beauty Academy and has additionally worked doing professional makeup for brides & wedding parties for three years, beautifying children through elderly. Her goal is to maintain long term clients, replenish longevity, sustain youthful skin, educate clients on practical regimens and bring the inner beauty out of everyone! Emily is Eager to continue providing exceptional care to clients needs and make them comfortable in the outward appearance and comfort of their skin.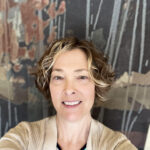 Hello, my name is Tara. I've been a hairstylist for over 30 years. I had the privilege of being trained at Vidal Sassoon as a precision hair cutter and later became an educator. I specialize in tailoring a haircut to fit your bone structure and head shape creating flattering, easy care styles. Some of my favorite styles to create and work with are short hair, bobs, and curly hair. Come see me…I'd be delighted to take care of you!
My name is Stacy and hair has always been my passion. I graduated from Columbine Cosmetology School when I was nineteen with big dreams. I have never thought of my career as "work". I simply get to express my creativity and passion with guest. I am always learning on a daily basis. I enjoy continued eduction in this industry. I recently went to a eduction class on men's barbering, this brought me back to the basics with clipper cuts and fades. I also like to pass on my education to other that being either my coworkers or my guests. The excitement that I had in this industry when I left cosmetology school is still with me each and everyday. My guest are my canvas and my expression to the world. From a simple haircut and style to a color and everything in between. My guests are my mark on the world. It all starts with listening to them in the consultation and ends with the joy of them feeling beautiful and complete when they leave. My favorite quote is " Blessed are the hairstylist , for they bring out the Beauty in others."