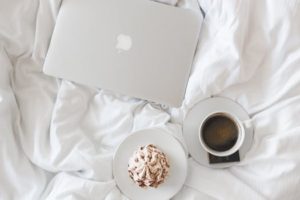 According to a study that was conducted by researchers at the Centers for Disease Control, 1 out of 3 American adults are not getting enough sleep. Because of this, most people find it difficult to get up in the morning. They would hit the snooze button and try to get a few more minutes of sleep. Later on, they would find themselves mad dashing out the door.
With all the stuff that needs to be done before you leave, it seems like there's never enough time to get ready in the morning. With that in mind, we thought of sharing with you some tips on how to get ready in the morning faster.
Here are some simple hacks to speed up your morning beauty routine.
Use a cleansing conditioner
In order for conditioners to work, you need to leave it in your hair for about 3 to 5 minutes. If you're pressed for time, that 5 minutes can be a lot of wasted time. If you're in a rush, try using a cleansing conditioner. This product is one-fourth shampoo and three-fourths conditioner. It is sure to leave your hair feeling clean and fresh while nourishing your strands.
Use an in-shower conditioner
After taking a shower, you would towel off and apply lotion all over your body. Then, you'll have to wait for a minute or two for the moisturizer to be absorbed by your skin. If you are looking to speed up your morning beauty routine, try adding in-shower conditioner into your mix.
This type of product acts like a shower gel. You apply it in the shower and wash it off after a few minutes. Unlike regular shower gels, this luscious lotion will leave your skin soft and supple. That means you no longer need to apply lotion after getting out of the shower.
Get a red lipstick
Makeup makes you feel beautiful. It can also give you a boost in confidence. However, doing a full face can take time.  Most women would spend over an hour getting ready, and most of it is spent doing their makeup.
If you are looking to cut your morning routine in half, we suggest that you skip a full face makeup and just apply a red lipstick instead. This will make you feel good about yourself and make you feel confident. The best part is, applying lipstick will only take a minute or two.